HR Advisor
Meer details
Match criteria
Nieuw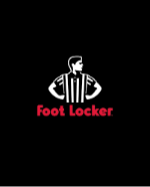 Function content
For a well known American sports- and footwear retailer, Foot Locker in Heijen, we have an great opportunity for a
HR Advisor
This position is a diverse and challenging role covering various aspects of HR. As HR Advisor you work closely with the wider HR team, playing an important role in supporting the Foot Locker Supply Chain team.
You play an instrumental role in coordinating and administering HR programs/services within the European Service Center in Heijen. HR is the center of excellence when it comes to all employee lifecycle events from data related processes to a business partner role in which they support and challenge our Supply Chain team leaders to further drive their business. The focus in this role will be coordinating the day-to-day operational HR processes within Supply Chain EMEA. You are the main contact for all Supply Chain team leaders on the employee journey for their team members. As a Coordinator, HR you must be detail oriented, service minded, able to deal with different levels within the organization and external customers. You contribute to the transition of Supply Chain by supporting all Supply Chain Teams from an operational HR perspective by ensuring all requests and queries from their internal customers are resolved in a timely, accurate and professional way so they can focus on the key initiatives within their field of expertise. The position covers a broad range of activities, and while we do not expect you to be an expert in every area, it will be requested/crucial for success to provide accurate and timely support in a service-oriented manner.
What are your tasks and responsibilities?
Provide counsel and guidance to ESC supervisors related to performance management, building capability, staffing, and other HR related matters;
Coordinate the onboarding process of the new hire experience hires (the first 90 days of their employment);
Coordinate absenteeism: reporting of sickness, support and provide advice to Supervisors in dealing with sickness, setting appointments, reintegration follow-up, ensure all legal obligations are followed and action plan management to prevent and decrease sickness;
Coordinate learning & development within the Supply Chain warehouse environment;
Provide support in various projects with the wider HR Europe Team on topics such as compensation, benefits, HRIS etc;
Manage monthly payroll cycle to ensure team members are paid correctly and timely;
Recruitment: coordinate and provide support in all matters and activities relating to recruitment for Supply Chain EMEA job vacancies such as telephone interviews, onsite interviews, revise, and update job descriptions;
Partner with inhouse Temp Agency and ESC Operations on matters related to staffing of agency temps;
Support with the annual engagement process;
Create reports, analyze, and present relevant metrics and insights to drive decision making;
Be proactive in identifying people issues and trends within the business, support Manager HR ESC and work together with COE's to build and implement proactive solutions;
Support in revision and creation of policies and guidelines and maintaining these on SharePoint site;
Support the HR Administrator with the employee administration throughout the entire employee lifecycle and all other documentation required by legislation and business requirements;
Coordinate recognition programs for Supply Chain team members (service awards, quality service awards, ESC STAR awards);
Prepare MBR (Monthly Business Review) HR input;
Support with employee communications (organizational announcement, internal communications, etc.);
Organize and coordinate company events for Supply Chain EMEA;
Other general administrative duties.
About Foot Locker
Foot Locker Retail, Inc. is an American sportswear and footwear retailer, with its headquarters in Midtown Manhattan, New York City, and operating in 28 countries. At Foot Locker their supply chain is at the core of who they are and how they create the best possible experience for their end-consumers both in store and online. From their service centers in Heijen, the Netherlands (ESC) and Corby, UK, operated by their 3rd party logistics partner Ceva (3PL), and in conjunction with their transportation partners, they supply their stores in Europe with merchandise and supplies and ship online orders directly to their end-consumers
**Foot Locker has an exclusive partnership with Suc6!Recruitment for this recruitment and selection process**
Function requirements
To succeed in the dynamic world of Foot Locker pro-activity, professionalism, communication, and adaptability are crucial. They are looking for people with an ambitious attitude who learn from the past (tried and tested) and who strive to set new standards when needed. You'll work within the team and independently and you will be soon known for your excellent eye for detail. Furthermore, they are looking for someone with.
Bachelor's degree in business, human resources, or equivalent combination of education and experience preferred;
At least 2 years of HR experience;
Fluency in spoken and written Dutch and English;
Knowledge of HR practices and employment laws in the Netherlands;
Creativity, curiosity, and an open mindset to challenge the status quo and deliver innovative HR solutions;
Ability to build strong working relationships across all levels of the organization including remote areas;
Excellent planning and organizations skills, attention to detail, and comfortable working in a fast-paced ambiguous environment;
Ability to re-prioritize quickly and show reactivity in our fast-changing environment;
Dynamic, excellent communication skills and a real team spirit;
Available for 32- 40 hours a week.
What you get in return
A high degree of freedom and independence in your role;
A healthy work-life balance while combining working from home and onsite;
A healthy and inclusive work environment;
Space for talent and personal development;
International work environment with ambitious colleagues;
A 30% employee discount online and in-stores for Foot Locker and Sidestep;
A competitive salary and good secondary conditions including a pension scheme, 25 paid holidays, commuting- and working from home allowance.
More info
Apply
Interested? Then click on the application button or send your resume to r.vdborst@suc6recruitment.nl
Is this not exactly what you are looking for? Then contact us for some free career advice or view our other vacancies. Do you know anyone for this role? Send an email right away and have a chance to win a special gift. View the conditions.
Never miss new vacancies? Then follow our LinkedIn company page!
Locatie
Heijen
Publicatie datum
30.11.2023
Contactpersoon
Meer informatie?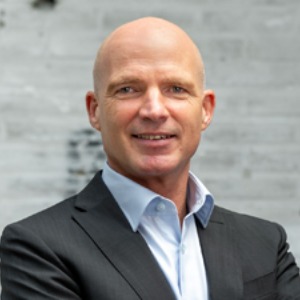 Werk telefoon:
(077) 3743 668
Job Search Agent
Maak een Job Search Agent en ontvang nieuwe vacatures per e-mail.