Workforce Planner
Meer details
Match criteria
Functiegroep
Logistiek/ transport / inkoop
,
P & O / HRM
Nieuw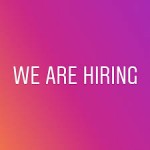 Are you ready for your next challenge as a workforce planner?
For the expanding operation within our client, we are looking for a Workforce Planner.
A competitive salary, travel allowance and interesting employee benefits like a bonus, telephone and laptop are included.

What would make you successful?
In this role as a Workforce Planner, you are responsible for developing and maintaining an effective planning-process that aligns resources and demand accurately.
You are the absolute expert when it comes to a detailed labor requirements planning
You will be responsible for an economically effective operation and human resource planning, for your assigned department
You are constantly aligning with your team members, your teamwork and collaboration will make a successfully centralized workforce planning
You can always deliver accurate data on request whether it concerns a long-term forecast or a planning on a daily level
You will work closely with account management, operations management, workforce manager and supervisors in order to get a reliable client-forecast
You report to the Operations Manager, responsible for your department, as well as to the Workforce Manager
Your tasks and responsibilities as a Workforce Planner are:
Planning of resources across multiple functional departments, to develop a summarised plan
Changing work schedules to optimize performance
Host frequent operation planning alignment meetings with operations management
Participate in regular strategic as well as tactical alignment meetings between cluster planners and the workforce planning manager
Collection of data and analysis to improve business operations across functional departments
Develop and deliver accurate, strategy-focused and insightful reports
Do you recognize yourself completely in this vacancy? Then apply quickly!
Who are we looking for?
We are looking for a professional with approximately 3 years of experience in a similar role, eventually in a logistics & warehousing environment
You are the strong communicator who is able to build a good work-relationship with your external business partners and internal stakeholders like account management, operations management, supervisors and so on
You are the advisor to the decision makers, your strong analytical and reporting skills as well as your expertise, are the foundation for your advice
Obviously, as a planner, Excel has no secrets for you
Mail your CV and application to p.martens@suc6recruitment.nl .
Salary & conditions
In addition to a competitive salary and travel allowance, the offer will contain for example±
8% holiday payment
A bonus based on performance and organization results
25 vacation days, possibility to build up to 28 vacation days
Up to 40% discount on your fitness subscription
Telephone and laptop;
A non-contributory pension
Company culture
Our client is growing and they believe it is important that their employees also (continue to) grow. In. Within this international organization, there are enough opportunities do develop your personal growth.
Locatie
Noord Limburg
Contactpersoon
Meer informatie?
Werk telefoon:
(077) 3743 668
Job Search Agent
Maak een Job Search Agent en ontvang nieuwe vacatures per e-mail.