Service Analyst Specialist M / F
Meer details
Match criteria
Functiegroep
Logistiek/ transport / inkoop
Reageer nu!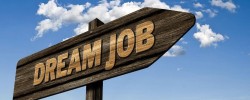 Functie omschrijving Service Analyst Specialist M / F
Within a global producer, with an European distribution center based in Venlo, we are looking for a
Service Analyst Specialist M / F
for a permanent position

The Job's Mission

Support and provide availability information to the commercial and customer service teams for open orders and products on global allocation hold by generating and reviewing reports, providing analysis, centralizing and sharing information.


Key Activities &Accountabilities

The Service Analyst Specialist (European Backorder Management + Customers) is responsible for:

• Act as first point of contact for country commercial and customer service teams related to outstanding sales orders, pending
shipments, products on allocation hold and estimated delivery timelines
• Provide estimated delivery timelines for critical items to country commercial and customer service teams through close
collaboration with inventory manager
• Generate and analyze open order report
• Review open orders and flag issues preventing order releases
• Identify configuration, shelf life, future scheduled ship date issues and work with the different stakeholders to get the issues
resolved in an end-customer acceptable timeframe
• Check for obsolete product orders and work with countries to get these modified into recommended substitutes
• Interact with inventory coordinator to analyze incoming shipments versus open orders
• Call for action if BO are persisting and large open orders from individual customers would consume all incoming inventory
• Support Intercompany order management team with product availability information
• Support regional Marketing by generating the files for the EMEA allocation hold releases, collecting and consolidating the
information from the countries and forwarding those to the ICOM team. Ensure that credit checks have been removed and order
quantities split before the ICOM team will proceed with the order releases.
• Own, deliver & maintain BI reports and assure correct content;
• Perform Data analysis to support the CDC warehouse activities;
• Identify actions to remove Venlo Backorders
• Acts as Sales Operations interface for Europe Customer service
• Develop data management tools to support the departments in process sustainability, standardization + efficiency;
• Understand the allocation release process and work with Intercompany order management team to allocate products as required
• Develop and maintain Product Discontinuation supply overview

Functie eisen Service Analyst Specialist M / F
• HBO level with logistical background; a post-graduate qualification in Warehousing or Logistics would be a plus;
• Strong analytical skills;
• Good communication skills (verbal and written);
• Fluent in English; both verbally and written.
• A minimum of 3-year experience in similar role;
• Competent knowledge of Warehouse Management Systems (preferably Oracle);
• Experience in working in an ISO13485:2003 or comparable environment, proven experience on working in an environment
where compliance with local regulations regarding health and safety, regulatory and hazardous materials, as well as internal
policies and procedures is secured;
• Service minded, Hands-on, Proactive;
• Experience with ERP systems (preferably Oracle);
• Structured, tidy and precise;
• Ability to operate and provide strong leadership in a team-based environment.

Arbeidsvoorwaarden
A direct contract with an international, fast growing company, good salary and great careerpossibilities

What do we offer you?
• 40 working hours/week;
• Competitive salary depending on experience with 10% bonus opportunity
• 8,5 % holiday allowance
• 27 holidays per year on full time basis;
• Travel allowance
• Subsidized lunch
• Collective Health insurance available
• Free Accidental Death & Disability Insurance for all employees
• Free insurances for long term disability
• Discount on gym membership and bicycle
• Meaningful innovation, growth and opportunities
• International working environment (30+ nationalities);
• Dynamic and fast paced work environment;
• Social Committee activities: Holiday party, monthly after work drinks, free fruit, football table etc
• Fortune named our client for the second year in a row a Great Place to Work, they rank #12 in the World Best Workplaces 2018

You want to apply?

Are you curious how it is to work for an innovative and international environment, where you get rewarded for your dedication and loyalty?
If so, please contact René van den Borst for more information at +31 (0) 6-18817501 or 077-3743668
You can apply directly by sending your application to r.vdborst@suc6recruitment.nl or express your interest by sending an app to René van den Borst on 06-18817501.

You know somebody interested in your professional network?

Just refer your friend & get rewarded (see our ambassador program https://bit.ly/2IJLqaS)

Contactperson
René van den Borst
T: (077) 3743 668
E: r.vdborst@suc6recruitment.nl
Locatie
Venlo
Contactpersoon
Meer informatie?
Werk telefoon:
(077) 3743 668
Job Search Agent
Maak een Job Search Agent en ontvang nieuwe vacatures per e-mail.