Senior Supply Chain Planner (fulltime)
Meer details
Match criteria
Functiegroep
Logistiek/ transport / inkoop
Regio
Noord Limburg
,
Midden Limburg
Nieuw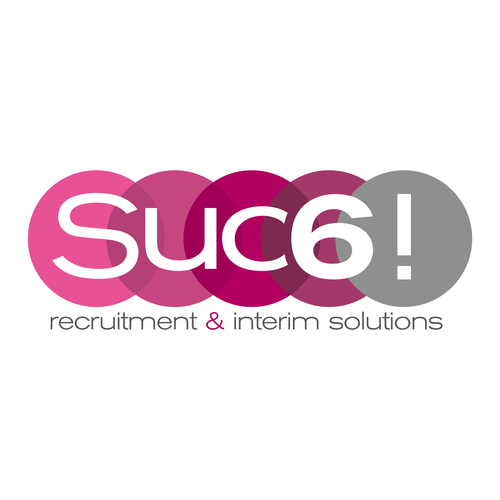 Function content
For a fast-growing company in Venlo, we are looking for two experienced and ambitious
Senior Supply Chain Planner (Fulltime)
As Senior Supply Chain Planner you will be responsible for operational performances of the different product categories. You need to balance the supply and demand of different customers.
Your work:
Responsible for the purchases of saleable goods at all (OEM) suplliers;
Ordering, following up and customer care communication related to the Medical product Portfolio;
Providing overview and following up of all outstanding PO's & aging reports;
Following up on invoice issues and invoice holds;
Supporting the Dropshipments, B2B and stock orders for Europe and EEMEA;
The Supply Chain Planner will facilitate necessary communication with business leader and supply sites. The individual will work with manufacturing and operations partners (Sales and Marketing) to reconcile inventory levels. The forecast for safety stock settings has to be provided by the demand planner. Investment decisions could be made based on a conclusion between Supply Chain and the Medical business leaders;
Ensure on time delivery of high quality purchasing of the Division by SKU and product line. Must assemble and analyze all data pertinent to creating the supply forecast: historical data, manufacturing and purchasing batch sizes, seasonality, working calendars, and inventory levels;
Meet customer service needs assuring a high standard of Customer Service and Supply Chain Planning, while sizing the optimal inventory and meeting the committed inventory investment targets;
Manage fill rates, and inventory metrics for the Medical Franchise;
Use Supply Chain Planning tools and technologies and suggest improvements to improve the current supply chain planning process;
Serve as the primary operational purchasing contact for Manufacturing and Finance business partners;
Flawless supply chain execution for all new product launches and new business plans, as well as existing base products;
Monitor SKU levels and recommend SKU rationalization initiatives for future consideration to Divisional Management. Can make recommendations for targets based on changes in supply and market trends;
Participate in development, modification and improvement of procedures, policies, processes and technologies within the organization;
Contact person for the Local Sales Companies within the European Division and EEMEA customer service centers regarding all outstanding purchase orders and pending shipments;
Responsible for keeping EMEA stock levels in line with company guidelines (KPI inventory free stock (days);
Participate to the Product Lifecycle Management within the local Organizations level;
Accountable for keeping purchase related data (both static and dynamic) up to date within Oracle (Creation of items, settings of Quotations and sourcing);
Supplier evaluation;
Initiating and participating in Supply Chain projects to improve productivity, processes and savings;
Approval and evaluation of supplier invoices and freight invoices;
Support logistics;
Providing and creating the best possible net requirement plan by collaborating with all stakeholders involved, using the global tools provided by the company.
Requirements
2-5 years' experience as a Supply Chain Planner in an international environment;
Bachelor education preferably in logistics;
Experience with the Oracle e-Business Suite or other ERP systems;
Pro-active approach in determining manufacturing needs and translating these needs into inventory requirement;
Experience in Material Management, Inventory Controlled Management;
Experience in the following disciplines is required: Supply Chain Planning, Demand or Supply Management/Forecasting, Logistics, Manufacturing, Procurement, Order Management, Inventory Management and/or Contract Manufacturing;
Experience with S&OP or IBP processes;
Proven ability to communicate and present to all levels of the organization;
Analytical / quantitative skills;
Accuracy and prioritization in a fast-paced environment;
Team work and customer service orientation;
Demonstrate planning processes and inventory management skills;
Knowledge of International Regulations;
Fluent in English, verbally and in writing.
What you get in return
Fixed contract
Good salary
Great career possibilities with meaningful growth opportunities
10% bonus opportunity
8,5% holiday allowance
27 vacation days
Travel allowance
Subsidized lunch
Discount on gym membership and bicycle
More info
Want to know more? Then contact René van den Borst at 06 1881 7501
Despite the corona crisis, applying for a job at Suc6! Recruitment is possible. Together we can easily get in touch online using Skype, Zoom or Whatsapp.
Apply
Interested? Then click on the application button or send your resume to r.vdborst@suc6recruitment.
Is this not exactly what you are looking for? Then contact us for some free career advice or view our other vacancies. Do you know anyone for this role? Send an email right away and have a chance to win a special gift. View the conditions.
Never miss new vacancies? Then follow our LinkedIn company page!
Locatie
Venlo
Publicatie datum
18.11.2021
Contactpersoon
Meer informatie?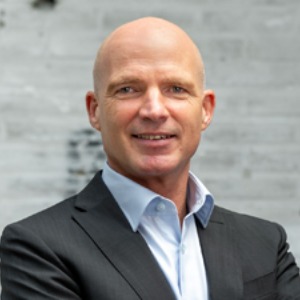 Werk telefoon:
(077) 3743 668
Job Search Agent
Maak een Job Search Agent en ontvang nieuwe vacatures per e-mail.