Senior Program Manager-PMO
Meer details
Match criteria
Functiegroep
Logistiek/ transport / inkoop
Nieuw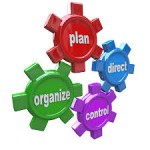 Bedrijfsprofiel
For an American, Fortune 500-company, one of the leading Medical Devices Companies in the world, we are looking for an experienced, INTERIM Senior Program Manager Global ELPO (Enterprise Logistics Planning Operations) ....Contract till end 2020, fulltime.
Functie omschrijving Senior Program Manager-PMO
Reporting to the Global Engineering Services lead, you will assume responsibility for leading transformational programs within the Enterprise Logistics and Planning Organization focused on the companies global end to end distribution network and Integrated Business Planning footprint.

Responsibilities include
Define, scope and lead programs and projects supporting the transformation of the ELPO organization to a world class distribution and planning entity within our client as compared to the industry
To ensure all projects and programs meet or exceed strategic objectives on budget and on time based on business needs
Promote a common approach to program/project execution and influence others to follow the standard approach
Essential Functions
Steer and direct the ELPO EMEA MDR Program, as well as the program team for ELPO EMEA MDR
Manage the approved ELPO EMEA MDR program budget / investments
Steer and direct the ELPO EMEA MDR sub program / project manager and ensure the alignment with global MDR team.
Accountable for Due Diligence as part of Merger and Acquisitions on behalf of ELPO EMEA
Manage Merger & Acquisition Integration projects within ELPO EMEA
Steer and direct integration projects on a global scale (as result of merger & acquisitions e.g. Physio Control or Sage Integration) as well as set out the strategy for integration of such
Manage high complex integration and transformation projects;
Identify, propose and manage supply chain transformational programs as the accountable Program Manager
Set directives for the project prioritization process within Enterprise Logistics Planning Operations EMEA
Manage resource allocation to projects within Supply Chain Operations for Europe Middle East & Africa and set direction on how to bring this in line with day to day operation;
Responsible and Accountable for all projects related to bringing in more volumes and new capabilities into the SCO Network.
Report periodically on overall status of all PMO projects for ELPO EMEA and Global ELPO leadershi
Deploy and manage process, systems, tools and governance model to optimize PMO framework and guarantee a consistent and high-quality methodology in executing projects and programs
Assess and approve all PMO project charters and implementation plans
Manage SCO Project Managers by monitor costs, schedule and technical performance of component projects and operations while working to ensure the ultimate success of the organization's business objectives
Assess project quality and documentation before handover to (internal) customer(s)
Establish and maintain the PMO budget.
Provide Project Manager coaching, mentoring and training
Manage Project teams that consist out up to 60+ people
Lead and Manage the CDC PMO Department
Functie eisen Senior Program Manager-PMO
Master degree in Supply Chain Management, Distribution & Logistics, Operations or equivalent
Experience in a multicultural and multi-functional environment
Proven track record of running large scale transformation project
Demonstrated experience in presenting and collaborating senior level stakeholders
Experience in leading projects focused on distribution centers and sales and operations planning organizations
5+ years demonstrated management and project management/PMO experience in sizeable, multi-disciplinary projects,
preferably in an international setting, and in the Medical Device or similar sector
Working level knowledge around Lean Six Sigma & Supply Chain is essential
Project Management Professional certification or equivalent
Financial acumen
Competencies
Strong personality that is motivated by the complexity of a project and will strive for uniformity and project control
Strong background dealing with analytics and creative problem solving in a fast paced operations environment
Team worker that understands individual motivators and can bring the team as a whole to the finishing line
Capable of risk evaluation and creative solution engineering
High understanding of IT & Supply Chain related topics
Arbeidsvoorwaarden
An interim assignment with an international, fast-growing company, a good salary and excellent career opportunities, meaningful innovation, growth and opportunities • International working environment (30+ nationalities); • Dynamic and fast working environment;

Conditions
• 40 working hours/week;
• Travel allowance
• Meaningful innovation, growth and opportunities
• International working environment (30+ nationalities);
• Dynamic and fast paced work environment;
• Fortune named our client for the second year in a row a Great Place to Work, they rank #12 in the World Best Workplaces 2018

Are you interested to work for an innovative and international environment, where you get rewarded for your dedication and loyalty?
If so, please contact René van den Borst for more information at +31 (0) 6-18817501 or 077-3743668

Do you know somebody interested in your professional network?

Just refer your friend & get rewarded (see our ambassador program https://bit.ly/2IJLqaS)

Contactperson
René van den Borst
T: (077) 3743 668
E: r.vdborst@suc6recruitment.nl

Locatie
Venlo
Contactpersoon
Meer informatie?
Werk telefoon:
(077) 3743 668
Job Search Agent
Maak een Job Search Agent en ontvang nieuwe vacatures per e-mail.