Quality Coordinator (m/v)
Meer details
Match criteria
Functiegroep
Logistiek/ transport / inkoop
Meerdere functies beschikbaar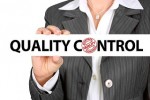 This is an actively growing, logistics service organization, one of the top 10 in Europe.
The position is with the BU Healthcare organisation, which is part of our client's organisation. It's services are characterised by stringent product security standards, as well as special requirements for staff training and communication with the client. As Quality Coordinator you report directly to the Quality Assurance Manager Healthcare. As a team, you are fully responsible for providing optimal service, directly or indirectly, to our internal and external customers. The Quality Coordinator provides support in achieving and maintaining the required operational quality levels, and supports with audits and certifications (including EN ISO 9001:2015 and EN ISO 13485:2016 as well as being in compliance with GDP standards and the medical device regulations), TAPA-A, AEO, Regulated Agent & IATA for all branches of BU Healthcare NL
Are you quality conscious, result-oriented and decisive and do you want to continuously develop yourself as a professional?
We might be looking for you as a

Quality coordinator m/v

The quality coordinator has the important task of coordinating, facilitating and enthusing his / her colleagues.

Dealing with the ERP System, The safety of staff, compliance to procedures, ensuring the safety of protection of products and patients as well as dealing with Deviations / CAPAs, complaints, audit findings and implementing the actions and facilities plays a central role.

Tasks and responsibilities
• Audit accuracy of process documents such as Work Instructions; identify gaps
• Audit compliance of Work Instructions by Operations and Management
• Management/maintenance of quality systems, including ISO;
• Establishing and monitoring quality KPIs;
• Preparation and updating of annual planning analysis and monitoring to support the quality management system;
• Preparing, following and supervising audits, together with the QA Manager Healthcare and the Operations Manager;
• Recording risks and compiling risk analysis (e.g. according to EN ISO 14971);
• Providing support and input on reporting and analysis to the QA Manager and Healthcare and the Operations Manager;
• Compiling relevant data for documentation, such as calculations, working drawings and operational instructions;
• Support Ops with investigating quality failures / non-conformities by means of root cause analysis methodology;
• Support training of Ops in Lean/Quality awareness to build quality into Operational processes and mind-set
Candidate profile
• You have completed a relevant Higher Professional Education (HBO) course or equivalent;
• 3 to 5 years' demonstrable experience in the quality management field (including EN ISO 9001 and EN ISO 13485), in addition to
experience with RA and CAPA investigation and effective implementation;
• Knowledge of following up on audit findings, preparing audits and conducting internal audits
• Knowledge of MS Office. Experience with SAP and SharePoint is an advantage;
• Knowledge of English is essential

Other competencies
• Analytical
• Quality-conscious
• Result-oriented
• Accurate & immune to stress.

We offer an interesting job in a fast growing organization
We offer an interesting job in a fast growing organization, with interesting and valuable contacts and expertise in the international logistic service field and an inspiring working environment. Employees are encouraged to take initiative and use of their responsibility that has been given to them. You will be directly employed by our client, where good salary and benefits are included.
Your offer at our client includes
• a Challenging, varying function.
• possibilities to develop yourself.
• informal, short lines, decisive organization.
• healthy business, continuously growing
• an excellent salary and employment condtions
• a premium-free pension
Contactperson
In short, this is the next place you want to work!

For more information you can contact Patricia Martens https://bit.ly/2oPudIC
Patricia can be reached (also by what's app) via telephone numbers 06-20161810 and 077-3743668.

Interested?
Apply via the button and leave your recent resume.
Curious about the Suc6! Recruitment team? Click here: https://bit.ly/2QN5T3J
You know somebody interested in your professional network?

Just refer your friend & get rewarded (see our ambassador program https://bit.ly/2IJLqaS )
Locatie
Gennep
Contactpersoon
Meer informatie?
Werk telefoon:
(077) 3743 668
Job Search Agent
Maak een Job Search Agent en ontvang nieuwe vacatures per e-mail.