Project Manager Supply Chain Operations (Interim)
Meer details
Match criteria
Functiegroep
Management en directie
,
Logistiek/ transport / inkoop
Topbaan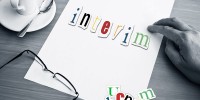 Functie omschrijving Project Manager Supply Chain Operations (Interim)
Project manager supply chain operations m/v -interim-

In this challenging position you lead and manage projects to implement high quality and best in class solutions to meet and exceed our customer requirements. We are looking for a person that takes ownership, is willing to work hard, is capable and willing to take decisions.


Key Activities & Accountabilities

The Supply Chain Operations Project Manager is responsible for:

• Lead project teams (or sub-teams) and manage the execution of projects;
• Facilitate project requestors to define their business request;
• Defining timelines and project objectives based on an initial business request;
• Developing a solution and or approach to respond adequately to the requestors needs;
• Creation of project implementation plan and acquiring approval for this;
• Accomplishing the defined project objectives. Key project management responsibilities include creating clear and attainable
project objectives, building the project requirements, and managing the triple constraint for projects which are cost, time, and
quality (also known as scope);
• Initiating, implementing, and participating in cross-divisional Supply Chain projects to further improve our client's Supply Chain,
resulting in increased efficiency, lower costs, and increased customer satisfaction;
• Drive projects to completion within scope, budget and time. Ensure appropriate handover to (internal) customer(s)
• Improve, develop and design processes and procedures as part of the projects;
• Follow up on project progress, manage the various project tasks;
• Lead and support multiple projects at the same time with high quality outcome;
• Establish and maintain the financial project budgets;
• Report periodically on project progress;
• Close out of projects and lead and document lessons learned.

Functie eisen Project Manager Supply Chain Operations (Interim)
• Able to give content to a project (making analyses and finding solutions; together with the other departments where needed);
• Advanced project management skills with excellent coordination and time-management skills deliver highest quality projects;
• Financial acumen;
• Experience in a multicultural and multi-functional environment;
• More than average understanding of IT Supply Chain related topics, comfortable defining IT business requirements and discuss
with IT departments;
• Strong personality that is motivated by the complexity of a project and will strive for uniformity and project control;
• Analytical mind and autonomous;
• Very strong communicator at all levels;
• Hands-on personality that is not afraid of getting his/her hands dirty and execute project tasks him- herself.

Note: if you are not a citizen of the EU, a valid work permit is required.

Arbeidsvoorwaarden
An interim assignment with an international, fast-growing company, a good salary and excellent career opportunities, meaningful innovation, growth and opportunities • International working environment (30+ nationalities); • Dynamic and fast working environment;

Conditions
• 40 working hours/week;
• Travel allowance
• Meaningful innovation, growth and opportunities
• International working environment (30+ nationalities);
• Dynamic and fast paced work environment;
• Fortune named our client for the second year in a row a Great Place to Work, they rank #12 in the World Best Workplaces 2018

Are you interested to work for an innovative and international environment, where you get rewarded for your dedication and loyalty?
If so, please contact René van den Borst for more information at +31 (0) 6-18817501 or 077-3743668

Do you know somebody interested in your professional network?

Just refer your friend & get rewarded (see our ambassador program https://bit.ly/2IJLqaS)

Contactperson
René van den Borst
T: (077) 3743 668
E: r.vdborst@suc6recruitment.nl
Locatie
Venlo
Contactpersoon
Meer informatie?
Werk telefoon:
(077) 3743 668
Job Search Agent
Maak een Job Search Agent en ontvang nieuwe vacatures per e-mail.