Operations Admin Support employee 40 hours
Meer details
Match criteria
Functiegroep
Logistiek/ transport / inkoop
Reageer nu!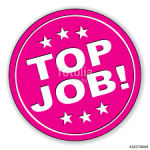 Bedrijfsprofiel
This challenging position is part of an international organization, in an inspiring work environment, focused on providing excellent Supply Chain Services to their medical and pharmaceutical customers. Supply chain management is regarded as the highest discipline of modern business process outsourcing and our client is a versatile and innovative leader within this branch. At our client's organization they achieve their goals by means of experience, state-of-the-art technologies, creativity, passion and a commitment to quality, innovation and having fun!

Functie omschrijving Operations Admin Support employee 40 hours
Are you looking for a new challenge where you work with interesting and valuable contacts and expertise in the international logistic service field, in an inspiring working environment?
And are you good at Excel? Then this is your chance!
As Employee Operations Admin Support you are responsible for managing stocks, such that the organization and the customers can have up-to-date stock information.You report to the warehouse supervisor.
Location: Gennep

Your main tasks are:

• Inventory of goods mutations (incoming goods, consumption, rejection,
outgoing goods, etc.) and check the correctness of stock in SAP;
• Analyzing stock differences based on error messages indicated by the
system;
• Signaling of structural problems, indicating and implementing possible
improvement points;
• Preparing physical stock counts, planning counts, issuing the count lists
and closing the stock records;
• After entering stock data in the system, selecting differences and making
corrections;
• Drafting of standard reports (daily, weekly, monthly) for customers and
own organization regarding stock situation, quality, rejection.
Functie eisen Operations Admin Support employee 40 hours
Are you just graduated? Your application (mail/what's app) is also welcome
• You have at least MBO +/ HBO working and thinking level;
• You are analytical and you enjoy being involved with numbers;
• You have excellent knowledge of English in both spoken and written;
• You are full-time available and flexible in working hours;
• You are experienced with Excel (MS Office) and experience with SAP is a
plus;
• You have good communication skills.

Competences:
• Reliable
• Results-oriented
• Customer oriented
• Good communicative skills
• Analytical
• Planning and organizing
Arbeidsvoorwaarden
We offer an interesting job in a fast growing organization, this is what they say about themselves:

"We deliver and create value. Our customers love our smart solutions. We attract the best professionals who grow successfully with our customers. We focus on new markets and emerging technologies. Through rational investments we expand and innovate."

So you will work with interesting and valuable contacts and expertise in the international logistic service field, in an inspiring working environment. Employees are encouraged to take initiative and use of their responsibility that has been given to them.

You will be directly employed by our client, where good salary and benefits are included.

Your offer at our client includes:
• a challenging, varied function.
• possibilities to develop yourself.
• informal, short lines, decisive organization.
• healthy business, continuously growing.
• good employment conditions based on knowledge and experience.
• a premium-free pension

You want to apply? Mail your CV to

Patricia Martens
E: p.martens@suc6recruitment.nl

Do have any further questions? Just call or what's app Patricia Martens on 06-20161810.

And if you know somebody in your network for this career opportunity, please let him/her apply.
You will be rewarded by us if you refer a new employer! See our ambassadorprogram: https://bit.ly/2IJLqaS


Locatie
Gennep
Contactpersoon
Meer informatie?
Werk telefoon:
(077) 3743 668
Job Search Agent
Maak een Job Search Agent en ontvang nieuwe vacatures per e-mail.