Manager FP&A (Fulltime)
Meer details
Match criteria
Nieuw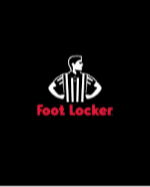 Funtion content
For the American sportswear company, Foot Locker in Heijen, we are looking for an experienced and ambitious
Manager FP&A (Fulltime)
The Manager FP&A is a key member of the Finance team Supply Chain and will be responsible for budgeting, forecasting and financial analysis for Transportation activities. You will identify process and productivity improvement projects both within business and finance organizations and drive these projects to completion.
Tasks and Responsibilities:
Act as finance lead on the development of annual/multi-years' operating budgets, monthly forecasts, and report monthly financial results with analyses of variances;
Drives analysis and recommendations through business intelligence and reporting;
Improves the costs effectiveness of transportation, consisting of external carriers;
Partner effectively with the Accounting team and the Budget owners on completion of monthly financial closes;
Drive financial performance of the business, by highlighting savings opportunities and risks including follow-up on corrective actions;
Require recurring report production and variance analysis as well as ad-hoc analysis as needed to address evolving changes with the business;
Act as a sparring partner for the Director Finance Supply Chain EMEA.
About Foot Locker
Foot Locker Retail, Inc. is an American sportswear and footwear retailer, with its headquarters in Midtown Manhattan, New York City, and operating in 28 countries. At Foot Locker their supply chain is at the core of who they are and how they create the best possible experience for their end-consumers both in store and online. From their service centers in Heijen, the Netherlands (ESC) and Corby, UK, operated by their 3rd party logistics partner Ceva (3PL), and in conjunction with their transportation partners, they supply their stores in Europe with merchandise and supplies and ship online orders directly to their end-consumers.
**Foot Locker has an exclusive partnership with Suc6!Recruitment for this recruitment and selection process**
Function requirements
The ideal candidate will have a solid financial background and be comfortable with US and European accounting methods, as well as having a strong ability to setup and refine business processes.
Master's degree in Finance & Accounting or equivalent;
4-5 years of relevant working experience;
Experience in Supply Chain and/or Retail Finance is preferred;
Excellent Excel and data manipulation experience required;
Experience in Power BI is a pro;
Fluent in English both verbal and written;
Very good understanding of accounting concepts;
Strong communication & analytical skills;
Strong level of autonomy and self-accountability;
Teamwork and team leading skills required;
Able to work under time/results pressure, tight deadlines and changing priorities;
Strong ability to follow-through, persistence to add value and elevate quality;
Ability to understand and improve complex reports and proc.
What you get in return
A perminant contract of this stocklisted American company with plenty of development opportunities in an informal environment. Ofcourse a good anual salary in the range of € 65K, a bonus of 10% bonus, a good pension scheme and the possibilty to work from home (2-3days /week).
More info
Apply
Interested? Then click on the application button or send your resume to r.vdborst@suc6recruitment.nl
Is this not exactly what you are looking for? Then contact us for some free career advice or view our other vacancies. Do you know anyone for this role? Send an email right away and have a chance to win a special gift. View the conditions.
Never miss new vacancies? Then follow our LinkedIn company page!
Locatie
Heijen
Publicatie datum
17.03.2023
Contactpersoon
Meer informatie?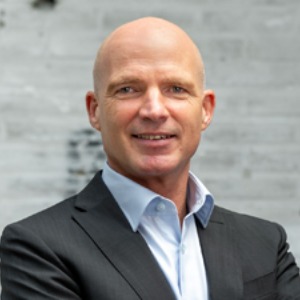 Werk telefoon:
(077) 3743 668
Job Search Agent
Maak een Job Search Agent en ontvang nieuwe vacatures per e-mail.