Logistics Engineer -Interim-
Meer details
Match criteria
Functiegroep
Logistiek/ transport / inkoop
Nieuw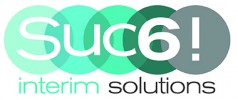 Company Profile
For an American, Fortune 500-company, one of the leading Medical Devices Companies in the world, we are looking for an experienced, Logistics Engineer m/v for an interim assignment at least until mid 2020, fulltime, with a possible extension to end 2020.
Responsabilities Logistics Engineer
What are your responsibilities as a logistics engineer?
• Actively analyzing / improving and supporting the required changes of the business processes and related quality documents in
light of EU MDR
• Work together with the Process Owners to ensure all processes are documented in both Standard
• Operating Procedures and Working Instructions (WI's)
• Creating training material for the organization on the content of the SOP's and WI's
• Train all employees / departments on the content of the SOP's and WI's to ensure all employees work according to the SOP's
and WI's
• Ensure all SOP's and WI's are up to date and reflect current Mode of Operation
• Drive standardization in the business processes
• Participate in projects
• Ensure alignment across functions, departments and Divisions on applicable SOP's and WI's
• Proactively recommend and drive process improvements across all functions to continuously improve SOP's and WI's with the
intent to improve overall quality, throughput and / or efficiency
• Coordinate process improvements with related operators, continuous improvement specialists and process leadership
• Judge and proactively respond on changes in the Business Model in case these changes have an impact on the SOP's and WI's
• Maintain up-to-date knowledge of quality system regulations and standards and use this information in advising the business
• Ensures monitoring of KPIs and proactively react on trends and outliners
Requirements Logistics Engineer
Who are we looking for?
5 years + experience within Supply Chain/Logistics
Experience working in a regulated business
Bachelors degree in engineering/supply chain/business or related discipline
Someone who is pragmatic, strong thought processes and a good communicator across teams/functions
Conditions - Interim Assignment -
• An assignment at an international, fast-growing company, meaningful innovation, growth and
opportunities
• International working environment (30+ nationalities);
• Dynamic and fast working environment;

What do we offer you?
• 40 working hours/week;
• Travel allowance
• Subsidized lunch
• Discount on gym membership and bicycle
• Meaningful innovation, growth and opportunities
• International working environment (30+ nationalities);
• Dynamic and fast paced work environment;
• Fortune named our client for the second year in a row a Great Place to Work, they rank #12
in the World Best Workplaces 2018

You want to apply?

Are you curious how it is to work for an innovative and international environment, where you get rewarded for your dedication and loyalty?

If so, please contact René van den Borst for more information:
T: (077) 3743 668
E: r.vdborst@suc6recruitment.nl

You know somebody interested in your professional network?

Just refer your friend & get rewarded (see our ambassador program https://bit.ly/2IJLqaS)


Locatie
Venlo
Contactpersoon
Meer informatie?
Werk telefoon:
(077) 3743 668
Job Search Agent
Maak een Job Search Agent en ontvang nieuwe vacatures per e-mail.