Buyer (entry level) M / F
Meer details
Match criteria
Functiegroep
Logistiek/ transport / inkoop
Nieuw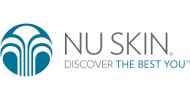 Work environment & purpose of the job
Nu Skin Netherlands BV is a subsidiary of Nu skin Enterprises, a growing US based company, quoted on the New York Stock Exchange. Watch their corporate video here: https://youtu.be/GfUFi8hNhN4

At Nu Skin Enterprises we are in business to be a force for good throughout the world.
We accomplish this by creating and selling exceptional anti-ageing personal care products and nutritional supplements. We provide rewarding direct sales business opportunities and support distributors, shareholders, consumers and employees in ways that improve their quality of life.


You will go to see it all! We can't wait to meet you!

We offer a positive, uplifting work environment in which each person is supported in fulfilling his/her potential. Our client is a dynamic, international company with a rich diversity of cultures and nationalities represented in their staff.

Because of a leaving collegue in the Supply Chain Department at the Netherlands Office in Venlo we are looking for a
Buyer (entry level M/F) Work Permit (NL) obliged
Key responsibilities
In this role you will report to the Supply Chain Manager and have the following responsibilities:

• Execute price negotiations; realize cost savings along with increasing level of quality and shorter delivery times
• Optimize purchasing processes and tools
• Ensure continuous product availability based on the use of MRP
• Regular reporting on and analyzation of purchasing activity
• Set-up local tenders in various purchase categories
• Contract management
Qualifications
• Education: Bachelor+ level in purchasing (NEVI is a pro)

• Languages: Good knowledge of English and Dutch both written and verbal
• Specific knowledge:
Excellent negotiation and communication skills
Good MS Office (especially Excel) skills
SAP knowledge is preferable
Good understanding of legal and contractual issues
Conditions
We offer a challenging entry level job in a growing company. You will have the opportunity to grow and develop in a young and international environment.
If you recognize yourself in above qualifications, please send your application letter and CV to r.vdborst@suc6recruitment.nl or contact René:van den Borst 077-3743668 en 06-18817501.
Locatie
Venlo
Contactpersoon
Meer informatie?
Werk telefoon:
(077) 3743 668
Job Search Agent
Maak een Job Search Agent en ontvang nieuwe vacatures per e-mail.