Financial analyst (senior) fulltime m/v
Meer details
Match criteria
Topbaan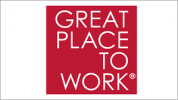 Functie omschrijving Financial analyst (senior) fulltime m/v
Are you an experienced Financial Analyst, ready for the next challenge? For an international, American company in Venlo we now have a great career opportunity for a

Senior Financial Analyst (M/V, fulltime)

The Senior Financial Analyst (Finance Operations) performs advanced-level analytical responsibilities as required to support and provide guidance to the business.
Reporting & Analysis
• Analyze consigned inventory levels and financial performance across the operations function.
• Analyze Inventory and Inventory adjustments, provide information to facilitate business reviews and set requirements from a
finance perspective.
• Analyze and communicate key business drivers to enable function business leaders to effectively manage their P&L and
provide recommendations.
• Provide analysis and insights into variances between actual and expected financial results
• Proactively communicate changes or issues that may have a financial impact.
• Pro-actively set-up trend analysis, KPIs and dashboards to provide to European management.
• Respond to ad-hoc questions and requests for analysis by European management, Country Finance teams and Divisional
Finance leads

Financial Close, Projection and Budgeting Cycle
• Interface with Functional Leaders and Divisional Finance Leads regarding Actuals, Budgets, Forecasts and other
financial reporting matters.
• Assist in the planning process including preparing forecast models, consolidations and coordination of projection calls and
preparation of commentary.
• Provide analysis and insights to establish accurate forecasts and budgets
• Help ensure the accuracy and completeness of the European figures
• Ensure we hit all Corporate/divisional deadlines; while ensuring there is overall consistency
• Play an active role in improving processes

Process:
• Calculate, validate and report on all inventory processes including E&O, DAR, Cycle Counts, UPI, FIFO, Instrumentation, WIP,
Demo, GIT, Loaner Repair, Revaluation and Royalty.
• Assist in the preparation of financial statements for the ELC entity
• Prepare IPE tests for all processes at period close
• Prepare Journals and collaborate with the SSC in doing so.
• Prepare Balance Sheet reconciliations
• Review P&L and Balance Sheet information and identify errors or exceptions

Internal Control
• Work with operations and supply chain to establish and implement efficient and harmonized inventory processes and ensure
that all core processes are documented in the approved format in line with internal and external audit expectations.
• Support in maintaining and delivering documentation to both internal and external auditors, making sure that we adhere to our
internal control framework.
Functie eisen Financial analyst (senior) fulltime m/v
• Preferably Master Degree in Business Administration or equivalent
• 3+ years of relevant working experience in finance/accounting, preferably in an international organization with complex
reporting practices and with exposure to various reporting systems.
• Strong analytic skills
• Familiar with US GAAP and Sarbanes Oxley
• Familiar with Oracle and Hyperion
• Strong Excel skills, PowerBi/Power Query is a plus
• Strong communication (English, verbal and written) and interpersonal skills, attention to detail and ability to communicate
complicated issues effectively
• Demonstrated ability to perform consistently under varying business pressure as well as ability to adapt to a quickly changing
environment
• Demonstrated ability to work across levels within the organization

Arbeidsvoorwaarden
• 40 working hours/week;
• Competitive salary depending on experience with 10% bonus opportunity
• 8,5 % holiday allowance
• 27 holidays per year on full time basis;
• Travel allowance
• Collective Health insurance available
• Meaningful innovation, growth and opportunities
• International working environment (30+ nationalities);
• Dynamic and fast paced work environment;
• Social Committee activities: Holiday party, monthly after work drinks, free fruit, football table, fitness etc
• Fortune named our client one of the 100 Best Companies to Work For in 9th consecutive year

Are you interested or do you know somebody interested in your network?

Contact for more info:
René van den Borst Business Partner Suc6! Recruitment BV tel.: 0031 – 6 18817501

Apply now, mail you resume to r.vdborst@suc6recruitment.nl
Locatie
Venlo
Contactpersoon
Meer informatie?
Werk telefoon:
(077) 3743 668
Job Search Agent
Maak een Job Search Agent en ontvang nieuwe vacatures per e-mail.